El 7 de octubre de 2014, los miembros del Proyecto TAMA han participado en el Desayuno Tecnológico de Walqa. En primer lugar, Carlos Orrite ha expuesto una presentación comentando los objetivos y resultados del proyecto.
Posteriormente, Miguel Ángel Barona ha mostrado algunos de los demostradores desarrollados en los últimos meses. Al final de la sesión, muchos de los participantes se han acercado para probar las aplicaciones mostradas.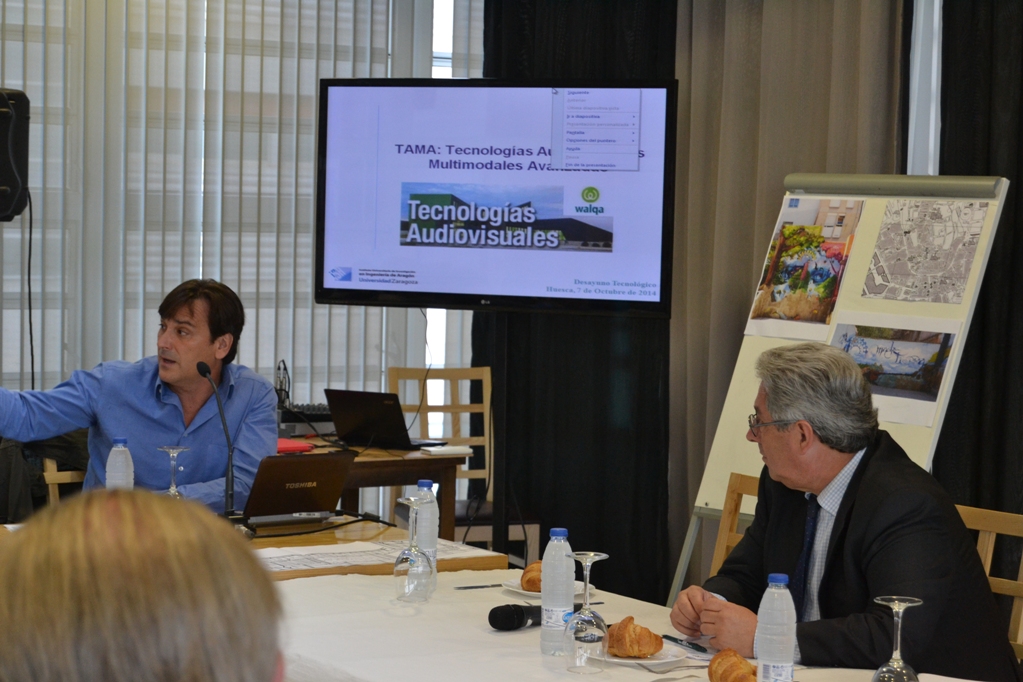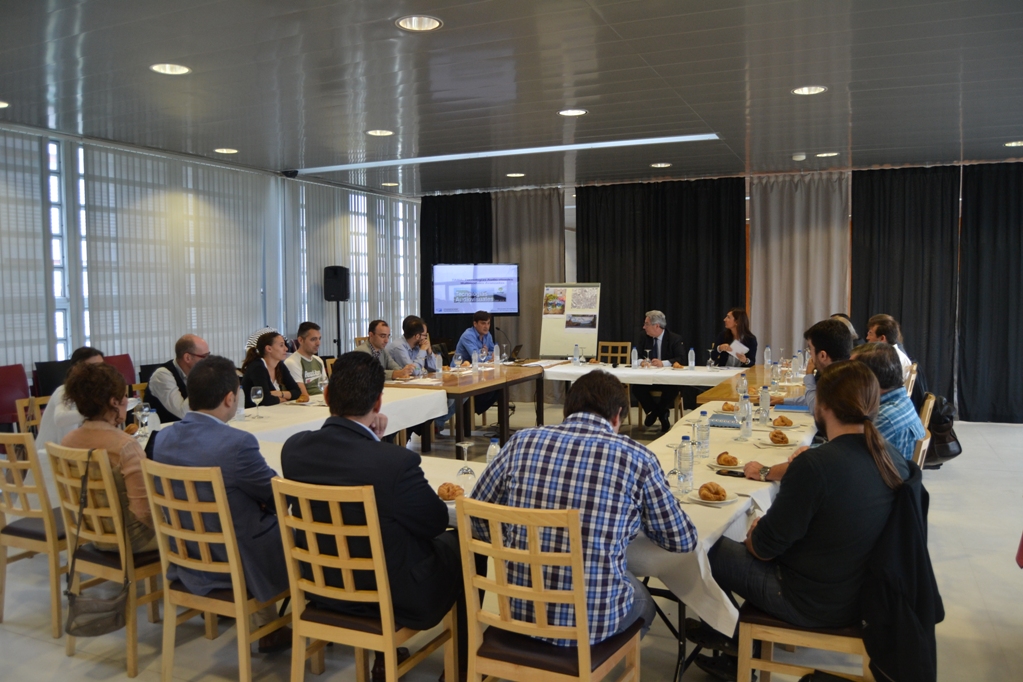 Today, Oct 7th 2014, the members of TAMA have participated in the Technological Breakfast in Walqa. First, Carlos Orrite has presented the objectives and the results of TAMA so far.
Later, Miguel Ángel Barona has shown some of the demonstrators developed in the last months. At the end of the session, many of the people participating has asked us to test de devices and the applications.